making the egg boat
this was our lunch on a saturday last month – the egg boat, which i learned from here via pinterest. 
it was basically a store-bought baguette, scooped out in the middle to create a "boat", which was then filled with an eggy-bacon-cheesy sauce – baked and garnished.  di di is always curious about what i am making in the kitchen (which is also an indication that he is getting hungry), and that day he helped me spoon in the filling…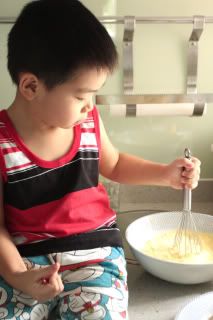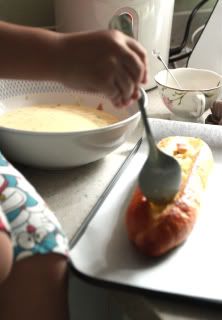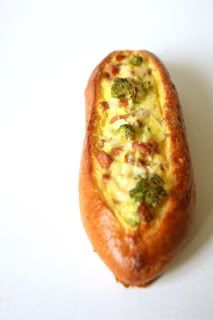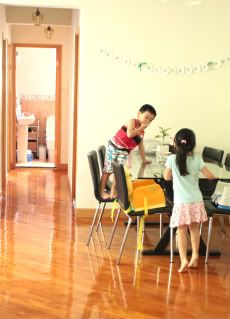 thank you, di di, for your help!
~~~~~~*~~~*~~~*~~~~~~
we had a happy weekend celebrating my mom's birthday, with sushi and a homemade cake which i enjoyed very much making.  i was actually baking for the entire weekend, as i also made some cupcakes for siu momo and di di's teachers, since this week is the last week of school before the summer holiday.