macaron & madeleine class
finally had a chance to make my very first macarons - in this class by towngas…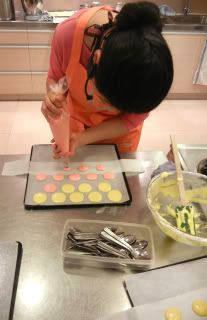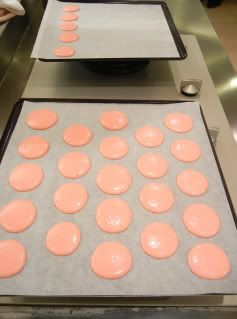 honestly the techniques learned are useful but the macarons did not taste all that good.  there was a big empty space between the top and the pile (the "foot" of the macaron) when one bites on it, and the bottom of the macaron was very chewy and sticky, much like chewing a caramel. 
we also made madeleines, which again did not taste (or look) as good as i had hoped.  i think i could do better using recipes i have collected elsewhere.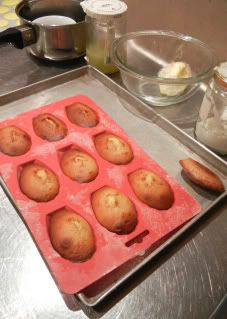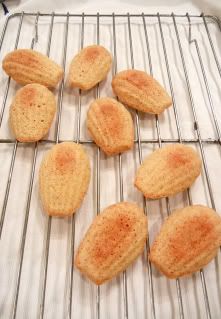 afterall these were my very first macarons and i was happy about them no matter what.  siu momo gave me some support by eating a couple of them when i took them home.
~~~~~~*~~~*~~~*~~~~~~
have a great ching ming and easter break.  see you in 2 weeks!