i have always wanted to try dyeing easter eggs with natural ingredients.  di di helped me prepare the dye baths with turmeric (yellow), beets (pink), red cabbage (blue) and parsley + green tea (green)…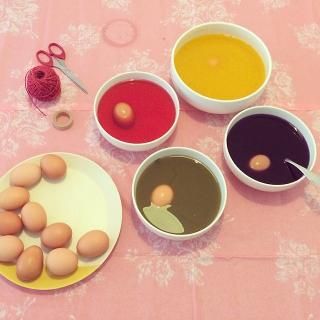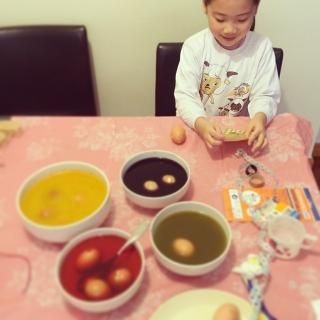 siu momo and di di put masking tapes and star stickers on the eggs, then we soaked the eggs in the baths overnight.  the turmeric and parsley baths did not work quite well, and the best ones were those from the red cabbage juice.
it was a fun experiment and yummy boiled eggs!