i used the recipe from last year's class to make custard mooncakes this year.  this was my second attempt as i did not mash the custard enough the first time and it was impossible to get a good shape out of them when the mooncakes were pressed out from the moulds.  it turns out the custard have to be mashed and kneaded a few times in between steaming.  i was happy with the result…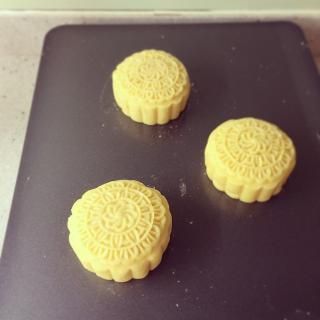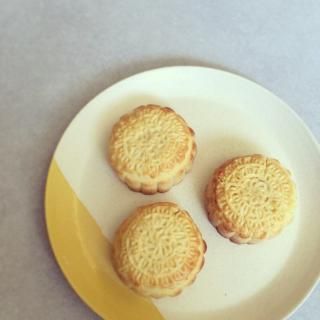 di di loved them so much he finished almost an entire one by himself.  we packaged the others to give to the grannies.
looking forward to more celebration this weekend of the mid-autumn festival.