siu momo and i made some quick halloween bats (make a knot with black felt fabric strips, trim the two ends to resemble bat wings, put yellow/orange and black round stickers as eyes and cut fang shapes out of white label stickers) and spiders (twisted together with two pipe cleaners) to decorate the doors…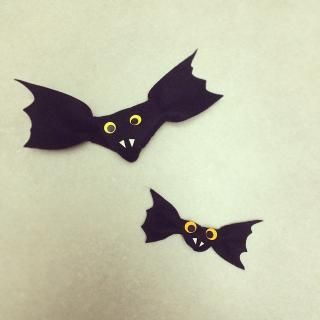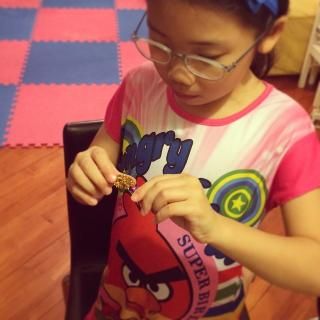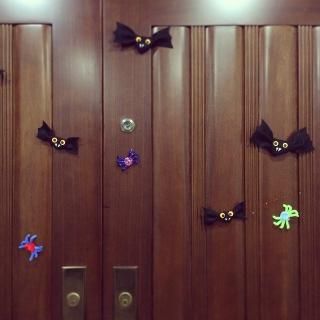 we will also prepare some candies in case there will be trick or treat.
~~~~~~*~~~*~~~*~~~~~~
hand embroidered goodies.  beautiful feather illustrations.  fun play clothes!