i have been delaying this until now – turning down all junk trip invitations since siu momo and di di were much younger, for the reason that i easily get sea sick.  finally we went to one and it was a terribly windy and rocky ride!  i ended up spending more than half the time couching myself on the deck and throwing up!
luckily siu momo and di di were much better than me – they did have a good time swimming in the sea water (for their first time in hk after that time in okinawa) and riding on the speed boat…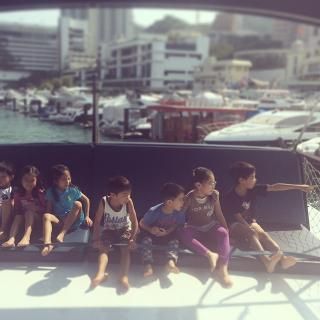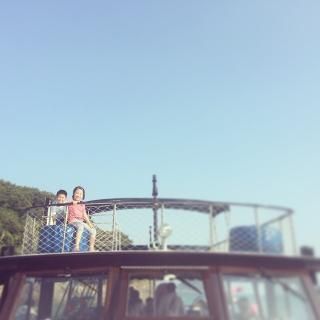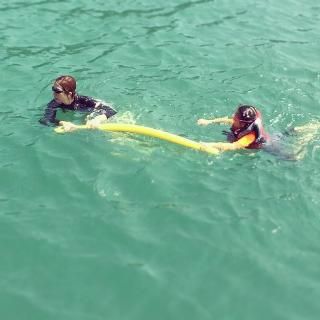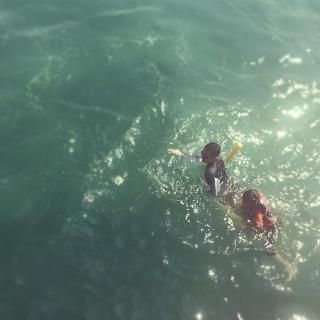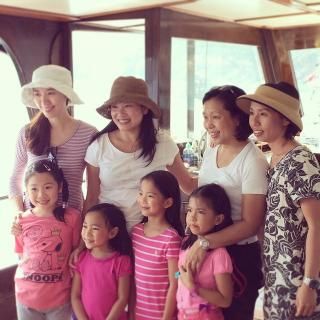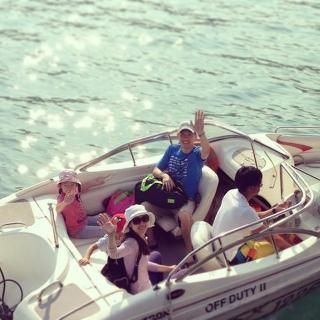 we chose to end the trip by going up on land in clear water bay instead of by boat, and i was glad we did.  but it was a lovely junk trip otherwise.