have been quite stressed lately, with school stuff – hope this is over soon.
~~~~~~*~~~*~~~*~~~~~~
by di di, and siu momo…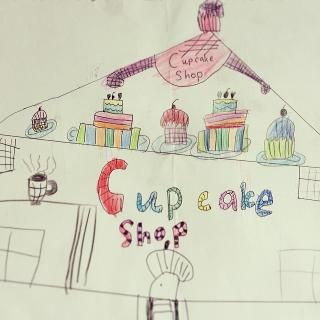 di di was making reference to a new book i gave him on diggers and trucks – i think the drawing was quite amazing.  and i was glad to see siu momo shares my dream of opening a cake shop!